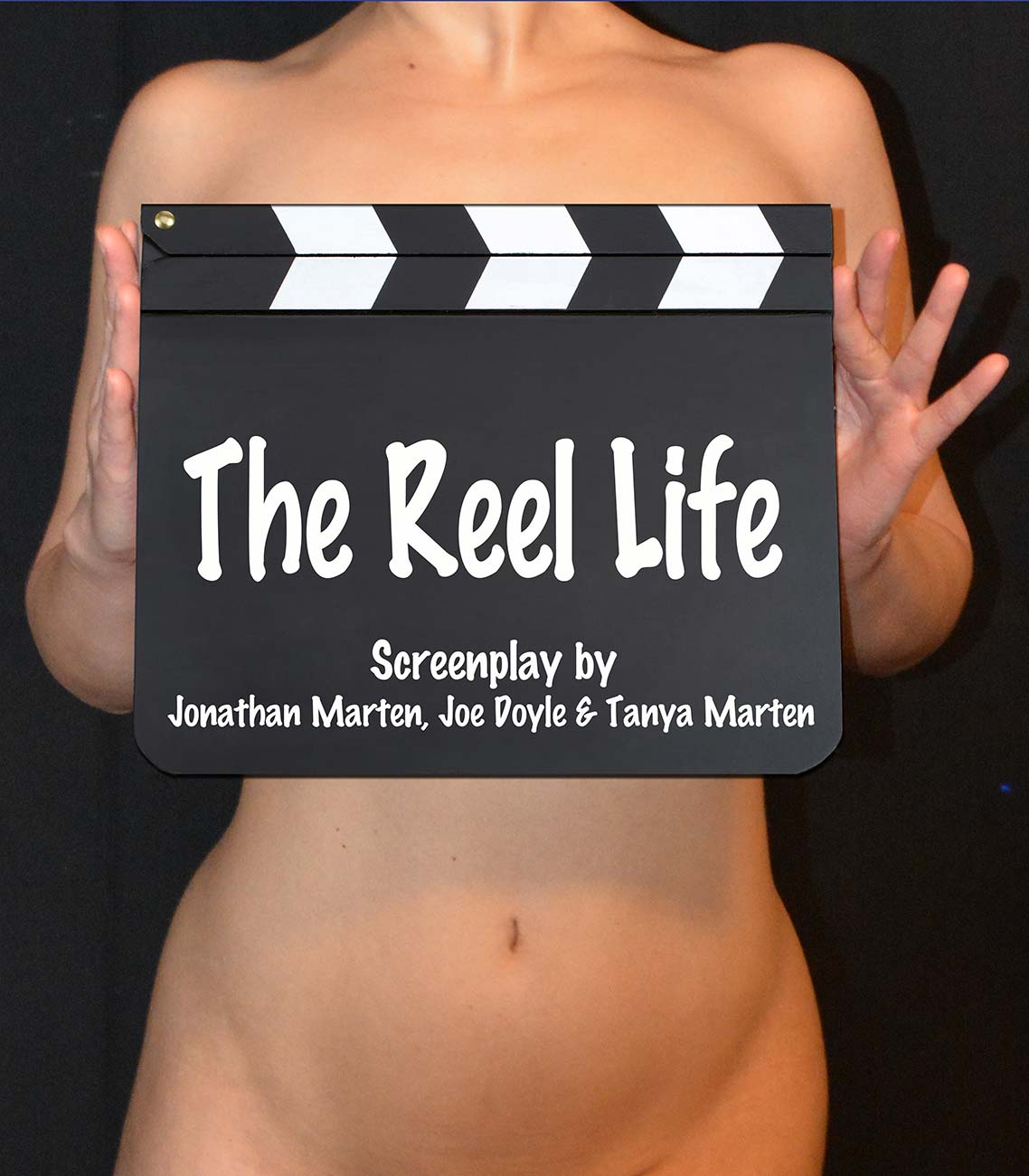 The Reel Life is a comic send up of the film industry.
The Reel Life, is currently in pre-production. The film, with a screenplay by Jonathan Marten, Joe Doyle and Tanya Marten, will be directed by Ms. Marten, with principal photography set to begin in late 2022. Principle casting, set to begin in March, 2022, will be done by New York Casting Director, Caroline Sinclair of Caroline Sinclair Casting.

The Story

The Reel Life follows the daily chaos within Shirbert Films, an independent motion picture company run by the volatile combo of Nathan and Norman Goldman, brothers whose antagonism toward each other, is matched only by their antagonism toward everyone else.

As the film opens, we find the offices of Shirbert in more disarray than usual. When their attempt to rise above the T & A genre that has brought them success (by producing an updated version of Macbeth, starring Kanye West & Kim Kardashian) tanks badly, the brothers are forced to find a project to save their now floundering careers. The search brings them to an update of The Hunchback of Notre Dame, now titled The Hunchback & The Naughty Dame, that combines the kind of story they need, with classic Goldman tits and ass.

Matters are complicated when Nathan is coerced into hiring his hated former father-in-law, showbiz legend Dunston Fairview, to star in the new film. Also around to keep Nathan's blood pressure in a constant state of volcanic eruption are his ex-wife, Stasia, as well as Shirley Goldman, the boys' mother, also known as the Minnie Marx of the indie film world.